Testimonials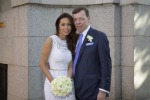 David and Liseth
" We were delighted to have Helen as the photographer for our wedding in July. It was a real pleasure working with her...she was very pleasant, flexible and really helped us prepare for the Big Day! On the day of our wedding, Helen worked very easily with ourselves and all of our guests. Most importantly - her photographs of our wedding are superb....excellent quality and imaginative! She captured our day perfectly! Thank you, Helen." David and Liseth Thomlinson

Chiara and Pietro
We loved the photos.! You have really catched the spirit of the day and the essence of every person!

Lucy and Rob's Mum
Hi Helen, I am Lucy's mum and just wanted to say how nice it was to meet you at the wedding, although it was rather a mad day, and sorry not to see you go. What amazing photo's! Lucy was 'shining'! and you have captured that so beautifully. Thanks again. Ros

Rahul Moodgal
"To capture those priceless times, no one does it better than Helen!" Rahul Moodgal (party photography at Renaissance St Pancras, London).

Samar and Feroz
Dear Helen We have just looked through the photos. They are amazing we are very happy with them. So beautifully done :-).

Rachel and David
To HelenWhat more can we say, thank you so much again for providing us with a beautiful record of our special day. We were extremely pleased with our stunning images. We are still deciding which ones to print as it's been such a tough choice. We will definitely be recommending your wedding photography services to all our bride and grooms-to-be friends! Thanks again, Rachel and David Tigg.

Rachel and Max
Hi HelenI just wanted to say that it was brilliant to meet you and we allthought you were very good fun as well as professional. Apparently theushers were particular fans and thought you were gorgeous ;-)We are THRILLED with the photos. They are even better than we hoped forand really captured the mood of the day. Please let me know if you everneed a testimonial or would like me to speak to a potential client asreferee. I will certainly be recommending you to friends.Rachel Brierley-Jones (and Max)

Sam and Mike
Helen was the photographer at our wedding, all we can say is that the results were fantastic and her unique approach made the process very easy. Helen was so flexible and was quite happy to stay the length of the day, taking incredibly natural pictures throughout. We had a great choice of shots and many that would never be offered by your average package and she was able to really capture the mood of the day.I would not hesitate to recommend Helen for any Wedding, she was a pleasure to work with, you will not be disappointed.Michael Schirrmacher (and Samantha)

Sara and Stef
Thank you so much Helen for photographing our wedding day. We are delighted with the photos and love every single one of them - you've made us look fantastic! It's great to have so many lovely photos of our family and friends too, you really captured the atmosphere of the day. Thanks to you, the whole process was relaxed and fun, you took all the photos we wanted and did so unobtrusively - it was lovely having you there! We really appreciated your enthusiasm for the wedding and your interest in us. It's been an absolute pleasure to deal with you, we will recommend you without hesitation.Sara Corsini (and Stef)

Tracey and Neil
Once again, many thanks for all your hard work, patience, professionalism, and good humour on the day - it helped to make everything go so much more smoothly than I feared it might!All of our guests commented on your fabulous manner and ability, and said how lovely it was not to have been herded or bossed about like a bunch of dim sheep, but to have been treated with civility whilst also being able to enjoy a giggle.With very best wishes for the future and, of course, heartfelt gratitude. Tracey McLeavey (and Neil)

Vicky and Dan
We had a lovely time, pic's are lovely and thanks for the 29th you were lovely and very patient! Everyone commented on how relaxed you were!Vicky Hancock (and Dan)

Kerry and Peter
Hi Helen,Just a little note to say how grateful we are to you for all your hard work at the wedding. It was great to have you around for the whole day (I know you stayed much longer than you needed to...). With love,Kerry (& Peter)

Anna and Ben
Thank you so much for your message and also for your very professional job last Thursday. It was a pleasure for all of us to meet you too! The pictures look great.Anna de Chassiron (and Ben)

Charlie and Emma
"We were very specific about what we wanted; informal and fun. Helen understood immediately what we wanted and perfectly captured the essence of the day. It was great fun having our photos taken and it added to the occasion perfectly. Even those who claimed they were unphotogenic were transformed by Helen." Charlie and Emma Pettit, Wedding at The Bingham Hotel in Richmond, Surrey

Lucy and Rob
Hi Helen, I am Lucy 's mum and just wanted to say how nice it was to meet you at the wedding. What amazing photo's! Lucy was 'shining'! and you have captured that so beautifully. Thanks again. Ros - Rivervale Barn wedding

Nikki and Titch
Helen was the photographer at our wedding and she caputured our day perfectly. She was great fun to work with and was flexible in her approach. neither of us wanted to be standing around doing formal photos all afternoon nor did we want that for our guests the result was a series of relaxed formal and informal shots that captured the day perfectly. Helen was also flexible in how the photos were given to us which we appreciated a lot! Helen has subsequently become a friend and we will no doubt be using her to capture some fabulous photos of our baby once he arrives.Would I use Helen again without a shadow of a doubt! Nikki Earthrowl
Callum Winton
I've worked with Helen as a second photographer on weddings several times and I've always been impressed with her ability to make what she does look so effortless.Client satisfaction is always her #1 priority and she goes the extra mile to get the shots without taking people out of the moment of the day. A tough balancing act, but one that she does so well.I've also assisted on a few corporate shoots and she was always exceptionally professional and took great care in getting the shots to fit the client's brief.I'm lucky to have been able to work with some exceptional photographers in my time and Helen's one of my favourites.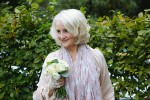 Maggi
Just writing to confirm I received the photos I ordered and I am delighted with them. Thank you. I would like to add that I loved the way you worked your camera that day... capturing all the special feelings of joy on the many faces ....the beautiful setting and reflecting the personalities of both Caroline and Keith ......there were so many wonderful pictures it was difficult to choose.
Ewa Davenport
Having seen Helen's portrait work I decided to see whether she could do her magic on me. I needed a corporate headshot, my partner also needed shots for his model card and we wanted some cool shots as a couple. First of all what really made a difference was that when I contacted Helen, even on email she was enthusiastic, full of ideas but also very pragmatic which was a great preparation for the day ahead. We spent a whole day shooting in a couple of locations and the whole day was not only really fulfilling but also fun! Helen was warm, easy going, really listened to what we needed rather than imposing her view but she was also very consultative and directional on what would look good. She was careful not to over-process them - I loved that she champions authenticity. I also appreciated her huge expertise in portrait work - she has a knack for knowing what will work with what you require the photo to do in the 'real' world so to speak. My corporate portrait looked fabulous, she captured me as professional and approachable and got lot of attention on LinkedIn and my colleagues were complementing me on it! My partner's model card already attracted a couple of fresh bookings. The important part was that she really shot him with warmth and sensitivity so his modelling assignment changed - he is now being asked to do more commercial work. All in all - I can't recommend Helen highly enough - professional, very dedicated and efficient and also - just fun to be with, crucial when you want to be relaxed and natural in front of camera.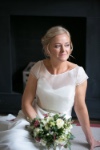 Justine Warwick - Makeup Artist
I am a makeup artist who worked with Helen recently on a wedding in London, she is a lovely lady to work with, very professional but personable. The photographs she produced were stunning and I wouldn't hesitate to recommend her. I am proud to have her photographs in my portfolio.
Maria and Jon
Thank you for the wonderful experience, it was great fun. Helen had some fantastic ideas for locations for our wedding photographs and made the experience comfortable and enjoyable. The finished pictures were relieved very shortly after our wedding.
Catherine Bellsham-Revell
Helen photographed my parents' golden wedding anniversary party. Beautiful photos with limited effort from us (not hours of posing!) Definitely recommend her.
Antonia Osborne - Party Photos
I asked Helen to photograph my 50th birthday party at very short notice so I didn't have time to talk to her or give her details of the people I really wanted to be photographed. Despite that she took lovely photos of the party and guests. A number of people have commented on how quickly and unobtrusively she asked them to pose and how relaxed she made them feel. I had a wonderful night and Helen captured that perfectly in her photos and it has given me much pleasure re-living the evening through her photos. Would highly recommend her.
Shevy and Raph - Wedding
Dearest Helen, Raph and I would love to take the opportunity in thanking you sooo much for the wonderful work and the beautifully captured images you took on our wedding day. From the moment we spoke over the phone to the day we met at the wedding you were very comfortable to get along with. You enhanced our day with your fabulous personality which made taking pictures with you very easy. Thank you so much for capturing every moment of the wedding with precision and final details. Your imagination to capture the best and enhanced pictures for us was amazing and Raph and I are so happy that we got the opportunity to work with you . Anyone wanting an amazing photographer to capture their special day will NOT be disappointed with Helen. Lots of Love from Raph and I Helen and thank you soo much for the wonderful lifetime memories you captured for us. Xoxoxoxoxo